West Central Saskatchewan Accommodations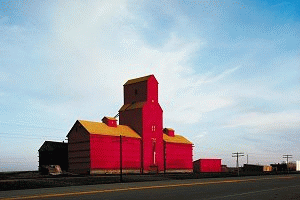 Recent West Central Saskatchewan Travel Articles
What are your plans for 2013?
Elbow Saskatchewan for your summer vacation.
Visit the West Central region, home to parks and lakes, as well as a variety of small towns, each with their own individual charm. Be sure to stop by NorthBattleford, where you can enjoy a variety of outdoor activities, or Lloydminster, Canada's only border city.
Visit the 1876 district headquarters for the Northwest Mounted Police, the Western Development Museum and Pioneer Village, or the nearby historic town of Battleford. Recreational activities such as golf, skiing, fishing and nearby provincial and regional parks make this a wonderland for the outdoor enthusiast.
Visit Saskatchewan's border city, Lloydminster, and get a real taste for small-town life with all the amenities of big-city living. Lloydminster's major industries include oil and agriculture.
** Featured Listing **
Our Lloydminster Saskatchewan Motor Inn is along the Yellowhead Highway 16. This facility boosts 100 rooms with both interior and exterior access and numerous other amenities combined with some of the friendliest service around. Lloydminster is the home to the Vic Juba community Theatre, Bud Miller All Seasons Park that features the world's largest sun dial.
BCMinns Lloydminster

4320 - 44th Street
Lloydminster
At our hotel, every room is equipped with a flat-screen TV. Some units include a seating area for your convenience. You will find a coffee machine in the room. Rooms have a private bathroom. Extras include free toiletries and a hairdryer.
Best Western Plus Kindersley Hotel

501 13th Avenue East
Kindersley
The Tropical Inn is conveniently located close to major shopping facilities. Golfing is located only minutes away and downhill skiing facilities are less than 30 minutes away.
This North Battleford hotel is located near the Trans-Canada Highway. It features an indoor pool with waterslide, an on-site beer and wine shop, and a daily continental breakfast. Pet-friendly guest rooms offer free Wi-Fi. A cable TV and a work desk are furnished in all rooms and they also include a coffee maker and an alarm clock for convenience.
Travelodge - North Battleford

992 101 Street
North Battleford
This hotel is a 4-minute drive from downtown North Battleford and Gold Eagle Casino. It features basic rooms with free Wi-Fi and serves a continental breakfast. This hotel offers cable TV and a telephone with free local calls in every room. Battleford Golf Club and the Western Development Museum are both a 4-minute drive from the hotel. Allen Sapp Art Gallery is 2.4 km away.
Super 8 Motel North Battleford

1006 Hwy 16
North Battleford
Westwinds Motor Hotel/RV Park
Trails End Guest Ranch Aylesbury
Battleford Eiling Kramer Campground
Harvelle House Bed & Breakfast
Prince Manor Bed & Breakfast
102 27th Street W (PO Box 1967)
Wasmuth Homestead Bed & Breakfast
Coteau Country Inn Beechy
100 Hwy 342 S (PO Box 89)
Country Girls Inn Blaine Lake
112 Androsoff Street (PO Box 187)
Lac La Peche Resort Blaine Lake
Sargent's Holiday Farm Ltd Borden
433 Martin Street (PO Box 194)
Jackfish Lodge Golf & Conference Centre
123 King Edward Street (PO Box 637)
100 Main Street (PO Box 278)

West Central Saskatchewan Map
Travel In Saskatchewan offers a number of methods for boosting your SK accommodations business via the Internet.
West Central Saskatchewan Weather
West Central Saskatchewan Communities